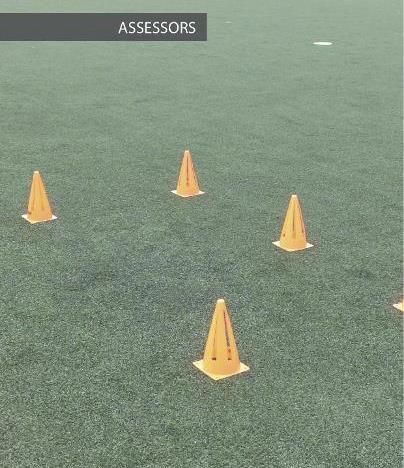 Lead National Assessor : Gavin Seymour
Gavin Seymour (founder of Football Coded) developed the Football Coded Grading System. He has expert knowledge in football technique analysis, football technique coaching and sports specific fitness training. After 8 years of work on the system and extensive experience in football analysis, coaching and conditioning, the Grading System launched publicly in February 2013 at Goals Soccer Centre Plymouth.
For the scientific foundation of the Grading System, Gavin was nominated by a scientific committee as one of the UK's top Entrepreneurs, delivering a presentation in Caserta, Italy at the European Parliament 'Ideas on the Move' project.
Gavin has a Match Analysis background from working at world leader Prozone and in club experience at Exeter City FC. He also has a coaching background as a FA Qualified coach (Level 2) and Coerver (Technique Specific) Diploma coach. With experience coaching various ages and abilities, working as a technique development coach at Goals Soccer Centre Plymouth.
Gavin additionally has a substantial sports conditioning background (photograph Right taken from pre-season conditioning session with Plymouth Argyle FC), working in partnership with the University of St Mark and St John Plymouth (Marjons) - as a REPs registered Personal Trainer and Group Exercise Instructor, with accreditation in Functional Resistance and Sports Specific Training.
Based on its innovation and scientific processes, the Football Coded Analysis/Grading System will be taught to students at the University of St Mark and St John in the 2nd year (Talent Identification module) of the new FdA Football Coaching and Development degree course.
For more information about Gavin's qualifications and accomplishments visit GavinRSeymour.com
Assessors
The Football Coded Grading System Assessments are overseen by qualified Football Coded Assessors:
To ensure the validity of each Grading Level Success, the Grading Test Layout measurements are as accurate as possible.
Football Coded Assessors strictly keep to the Grading Test rules.
If a player passes the Assessors will notify the Football Coded Head Office for a certificate to be processed. If a player fails he will receive a feedback sheet explaining areas of development for next time.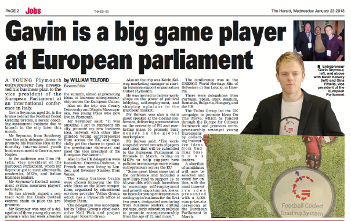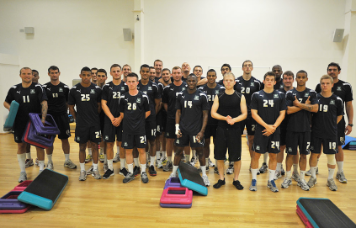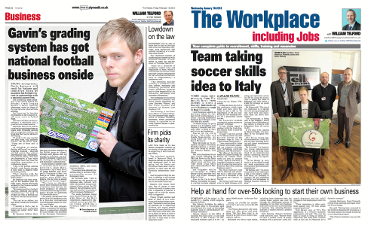 Text copyright © 2013 by Football Coded. Diagrams copyright © 2013 by Football Coded. Football Coded Grading System logos and coded shapes are trademarks of and © Football Coded © 2013 by Gavin Seymour. Football Coded Grading System is patent pending. All rights reserved.